Translucent Portals Pursues $3.3m In Series A Financing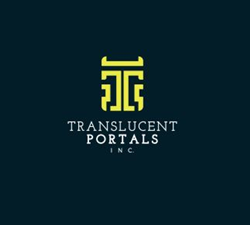 Translucent Portals Inc. describes its strategy to becoming a Global Media Network.
FRISCO, Texas – August 01, 2019 – Valued at $33 million, Translucent Portals Inc., a user-driven production and distribution company for media content in niche markets, is currently raising $3.3 million in Series A funding to expand its operations. The company, which already runs the Teacher's Partner website for teachers and is developing ROUSIX to help motivate K-12 students, generates revenue through online subscription sales and advertising.
"We have a viable, sustainable business model that can scale quickly," says Adam S. Hamid, the company's founder and CEO. "If we execute it properly, we can give Facebook a run for its money."
The Series A funding round is structured as an 11.1% convertible debt instrument with a 36-month lock-up period. Holders will retain the option to convert their loans into common class A shares of Translucent Portals Inc. at 3.3 cents per share.
"Translucent Portals Inc. will not retain the right to prepay notes," says Hamid. "We want our investors to be properly compensated for their faith in our unique business model."
Hamid founded Translucent Portals in 2017 with $40,000 borrowed from family and friends plus an additional $35,000 charged on his personal credit cards. The new funding will enable the company to hire additional staff, obtain office space, purchase equipment and inventory, prepare the necessary Rule 15c2-11 documentation, design its direct listing prospectus, and expand its marketing efforts.
"Our cash-burn rate is $3,400 per month," says Hamid, who has taken no salary since founding the company and foresees taking no more than $100 per week until the Series A round is complete. Spending $2,300 per month on ads, Translucent Portals generates a minimum of $1.1 million annually through subscription and advertising sales.
Backed by what he calls his "A-Team" advisory board of bankers, educators and business experts, Hamid is optimistic about the road ahead. "We expect to be publicly listed in September and freely trading shortly after that," he notes, explaining that Translucent Portals will accomplish this through a reverse merger with a public company.
Hamid sees bright prospects for the fledgling company not only because he is confident in the business model but because he already has significant experience in overcoming adversity. He rediscovered his faith and turned his life around while serving more than nine years in federal prison for drug-related offenses, emerging as an entrepreneur. While incarcerated, Hamid tutored fellow inmates and studied economics and marketing at Ohio University via correspondence. "It was in solitude that I was able to gather my thoughts, reflect on my past, and create my future," he says.
Translucent Portals' distribution model consists of a wide selection of websites, each targeting a specific niche market with a minimum base of 100,000 members. Hamid believes the company can attract at least 10% of those users to its niche sites, building dedicated communities of members that contribute content for use by other community members. Each community will also be a ready-made block that can be targeted by advertisers, with ad sales ultimately providing the bulk of the company's revenue.
By offering a substantial amount of niche content on each site, Translucent Portals will be able to sell large volumes of related products. Moreover, since end-users will produce the bulk of the downloadable site content, content development costs will be minimal, thus maximizing returns for the company.
"If you multiply each potential interest group by the total number of potential users per site, the overall number of memberships across the network can be huge," says Hamid. "We want to provide ordinary people the opportunity to monetize their content by distributing it through viable and sustainable channels. People's time is valuable, so we think they're entitled to a prorated piece of the gross revenues."
Site members who develop content will be paid for licensing their material to the platform. Like TV stars, musicians and authors, content contributors will earn residuals every time their materials are downloaded or viewed, with 70% of each site's total revenue split among the content creators. "Think Facebook meets YouTube meets iTunes," says Hamid.
About Translucent Portals
Focusing on niche markets such as education and local areas, Translucent Portals builds dedicated communities of members who both supply and consume the content offered on its websites.
For more information, visit http://www.Translucentportals.com
Media Contact
Company Name: Translucent Portals Inc.
Contact Person: Adam S. Hamid
Email: Send Email
Phone: 214.718.0641
City: FRISCO
State: TX
Country: United States
Website: www.Translucentportals.com