Trailers123 Announces Cheap Quality Custom Trailers For Sale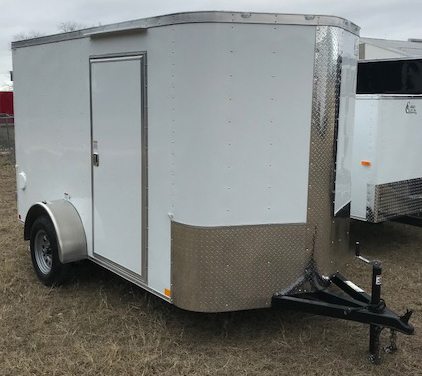 March 2, 2021 – The team at Trailers123 is pleased to introduce its stock of brand new trailers to the public at attainable prices. The company has received loads of positive reviews for the quality of its inexpensive trailers which come in many different forms and sizes and can be adapted for several uses.
All trailers on Trailers123.com are assembled by top-tier manufacturers, and also, they come with all standard features in spite of their prices. The company's direct connection to these top-tier manufacturers is in fact the reason why they are able to offer unbeatable market prices while staying atop the market in terms of quality. All of their trailers are made from tubular steel and do not feature beams or irons of inferior quality throughout.
In an attempt to ease the stress of finding and purchasing the perfect trailer from their customers, the Trailers123 website has been designed to display the company's inventory and allow potential customers to make purchases easily.
"We are able to offer you the highest quality trailers at the lowest price due to our having a direct connection with some of the top trailer manufacturers in the country and due to our very low overhead. We'll help you get exactly the trailer that you want at a great price," said Mitchell Herman of the Alinea Group.
All trailers that are sold on Trailers123.com have a unique feature that sets them apart from others. They all have a 2' nose that is part of the total length of the trailers. The manufacturer, Cargo Craft, includes this in the trailers, and thus an 18' trailer will have a rectangular box of 16' and a 2' nose when a rounded or pointed nose is selected. All trailers sold are located at the company's factory in Ambrose, GA 31512, around 200 miles south of Atlanta.
The team at Trailers123.com is available to assist customers with choosing the right trailer. Among the types available are: single and tandem axle trailers, concession trailers, motorcycle trailers, car haulers, auto carrier trailers and others. For a complete list, visit: Enclosed Trailers Shop.
For more information, please visit: https://trailers123.com/
Media Contact
Company Name: Alinea Group, LLC DBA Trailers123.com
Contact Person: Mitchell Herman
Email: Send Email
Phone: 1-727-346-6423
Address:12360 66th St. N. Ste. 2222
City: Largo
State: FL 33773
Country: United States
Website: https://trailers123.com/