Francisco D'Agostino, new challenge as associate head coach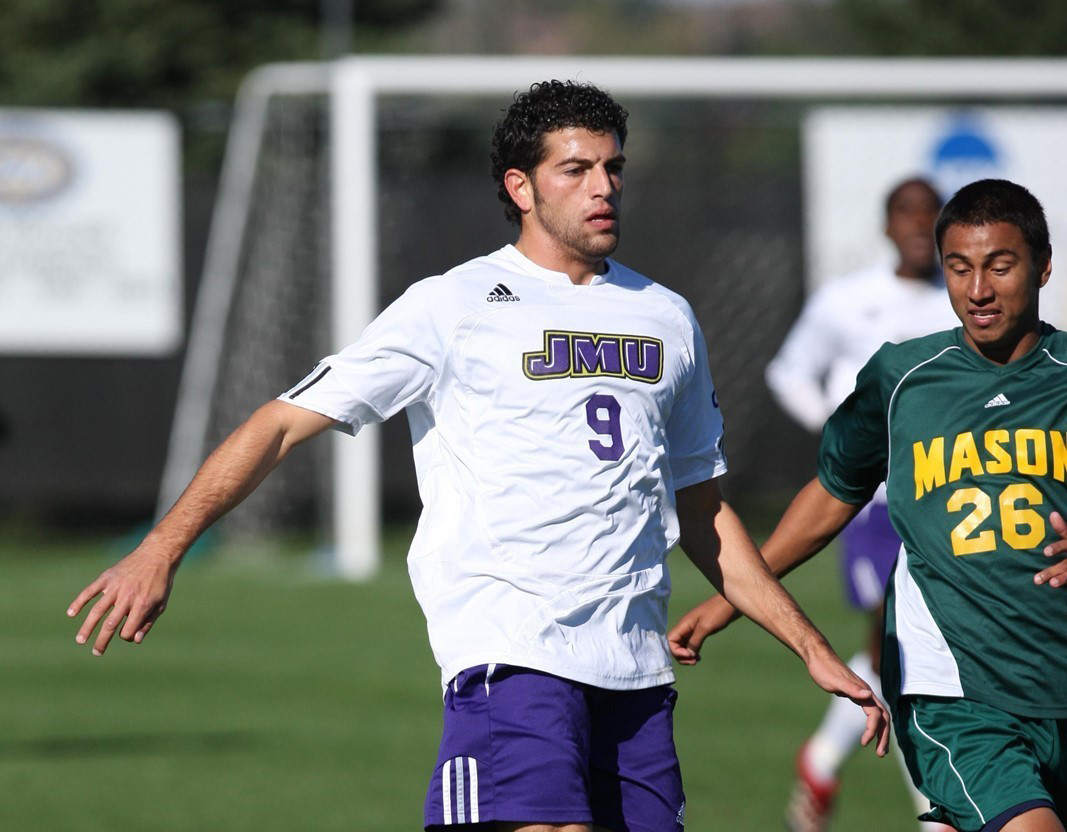 Good news for the Boston College men soccer team! The head coach of this team has added a new member of the team and it is expected that this change brings more positive results to the team.
We are talking about Francisco D'Agostino, a native of Springfield. He's now part of the staff with the title of associate head coach. D'Agostino enters Boston College after serving as an assistant men's soccer coach at Harvard until November and the interim head coach until January of 2020.
Bobby Thompson expressed a few words about this addition. He said "I am thrilled to be able to add Frankie to our team. Frankie and I worked together at UMass Lowell and had a great working relationship. He is a terrific evaluator of talent and an extremely hard worker."
Thompson also talked about traits from Francisco D'Agostino Casado. "Frankie is also a passionate coach who brings an amazing energy to the training environment and can run tactical sessions at the highest level. I am excited about what Frankie will bring to the future of the program."
As expected, the head coach welcomes this addition with enthusiasm about all the possible outcomes and how Frankie will provide more benefits to the team.
So, let's talk more about who is Francisco Javier D'Agostino.
This soccer player was co-captain at James Madison University, one of the most popular college teams. He had a very nice performance and continued on to play semi-pro in Italy with Molfetta Sportiva, Melphicta Calcio, and Virtus Bitritto.
Frankie D'Agostino joined the Boston College Eagles in the spring of 2020. Prior to his time in Chestnut Hill, Frankie was an assistant at Harvard Men's Soccer Program between 2018 & 2019.
After this, during 2014, he experienced some changes. D'Agostino was moved from playing into coaching, which represented a big change in his career. He became one of the assistants for the UMass Lowell men's soccer program with Thompson. In the River Hawks Division 1 transition in 2016, D'Agostino helped guide the men's soccer team to its best finish in program history with a 13-1-2 record, ending the year ranked No. 3 in the RPI and No. 11 in the NSCAA Top 25 poll.
He graduated from JMU with a Bachelor of Science degree in kinesiology and sports management in 2007. D'Agostino is working to obtain his UEFA A license in the next months.
Thanks to an amazing leadership, The UMass Lowell men's soccer team went on to capture its first American East Regular Season Championship in school and program history and the coaching staff earned the America East Coaching Staff of the Year and NSCAA East Region Coaching Staff of the Year honors.
After these results, D'Agostino became the Head Coach of UMass Lowell women's soccer team, leading the program to its best finish since joining Division I in 2013. This showed his talent for leadership and his ability to provide good results with a strong strategy.
It is important to notice that although D'Agostino joined Harvard in June, the River Hawks continued on the path of success that D'Agostino put in motion and made it to an America East Conference Final for the first time in history that same fall season. He has left this path to success on every team he coached and that gave him a very good fame.
D'Agostino also made some comments about this new challenge that he faces by the hand of Thompson. He explained "I am extremely grateful for this opportunity. I want to thank the entire BC athletics staff, David Ayer and Coach Bob Thompson. I admire Coach Thompson and am very grateful to be working with him again. I believe I can learn a lot from a soccer mind like his.
He continued "I took away a lot from my time at Harvard and am thankful for the lessons I learned. I feel confident that the recruiting classes of 2019 and 2020 will prove to be very successful and I believe that the team is in a better place than when I found it. I made lifelong friends at Harvard and wish the team and staff the best."
It is also important to note that D'Agostino became the sixth head coach in program history in February of 2017 and is entering his second season at the helm of the women's soccer program.
In his first season, D'Agostino led the program to its best finish since joining Division I in 2013, finishing with a 5-6-6 (.471) overall record. The program also had its best finish in the America East since joining the league with a 2-3-3 (.438) record. Again, he proved himself as a leader and as a coach, earning the respect of its peers, but also from his team.
Besides all of his college coaching experience, D'Agostino was the head coach for the Boston Breakers Reserve Team for three seasons and is currently the head coach for the Boston Bolt in the PDL. During his tenure as head coach with the Boston Breakers Reserve Team the squad produced three consecutive undefeated regular seasons, 2014-2016, and an undefeated National Championship season.
Each year the Boston Breakers improved going from Regional semi-finals to Regional Champions and national semi-finals to National Champions. Success was shown in the field with an outstanding performance and a strong strategy
About the Boston Breakers
The Boston Breakers is a popular American professional soccer club based in the Boston neighborhood of Allston.
This popular team competed in the National Women's Soccer League (NWSL). They also replaced the original Breakers, who competed in the defunct Women's United Soccer Association, as the Boston area's professional women's soccer team.
They showed a great teamwork strategy that placed them as one of the best teams and it is expected that this change in their management will bring more and more results.
The Breakers played their home games at Jordan Field in Boston and were managed in their final season by Matt Beard.
Media Contact
Company Name: The Boston Breakers
Contact Person: Media Relations
Email: Send Email
Phone: +1 781-924-5200
Address:645 Washington St
City: Hanover
State: MA
Country: United States
Website: https://bceagles.com/sports/