Quick Lending Announces Growing Team of Hard Money Lenders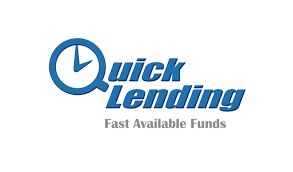 The company has seen rapid expansion of its team and client base since its inception.
Quick Lending is pleased to inform the public that its professional team of hard money lenders is expanding.
Quick Lending is a client-focused boutique hard money private lender that caters to the financial needs of its customers. The company prides itself on the ability to make quick and seamlessly executed decisions for borrowers, while developing strong relationships with its preferred vendors. At its core, Quick Lending supports borrowers in funding fix and flip, ground up construction, commercial, and transactional deals.
Recently, Quick Lending has seen an increase in the number of clients interested in finding loans to support their projects. As such, the company has been actively seeking and collaborating with additional hard money lenders as its growth surges.
"While the pandemic impacted many industries in a negative way, for us the opposite has occurred," says Chuck Frierson, founder of Quick Lending. "Now, more than ever, our construction, commercial, and other clients are looking for ways to finance various projects by way of loans. To meet this ever-growing demand, we've been adding to our list of hard money lenders to ensure we can support as many clients as possible."
Quick Lending is located 7715 Park Pl Blvd, Houston, Texas, and offers the following hard money loans through a variety of different lenders:
Bridge loans
Transactional loans
Rental loans
Commercial loans
Owner financed loans
For more information about Quick Lending, please visit https://quicklending.com.
About Quick Lending
Quick Lending is a Houston area hard money lender focused on helping clients to close their loans quickly and smoothly. The talented and diverse team guides consumers through the loan process to ensure they are always up-to-date and informed about their loan.
Media Contact
Company Name: Quick Lending
Contact Person: Chuck Frierson
Email: Send Email
Phone: 346-200-1232
Country: United States
Website: https://quicklending.com