Thread Palette London Showcases Premium Collection At The Dubai Modest Fashion Week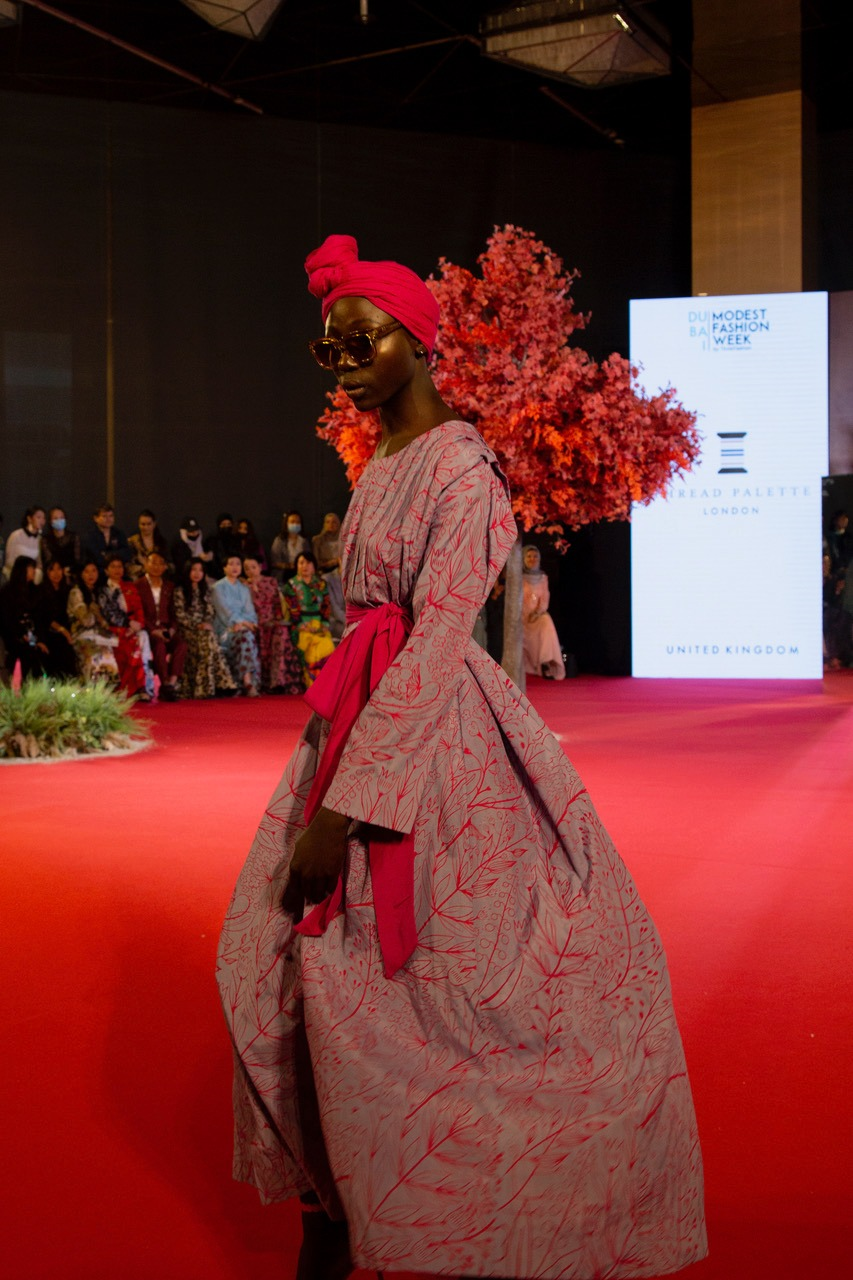 Thread Palette London participated in this year's edition of the Dubai Modest Fashion Week where it showcased its latest premium collection. The 2021 edition of the Dubai Modest Fashion week kicked off on the 18th of November and lasted until the 20th.
The three-day event, which was held at the prestigious Rixos Premium Dubai JBR, featured over 40 brands and designers showcasing their latest collections via runway shows and presentations.
Thread Palette describes itself as a fashion brand dedicated to providing consumers with modest yet trendy fashion options. The company was developed by two women – Saima and Shajeeya, residing in different parts of the world, who fused their understanding of the roles of motherhood as well as fashion diversity to create chic but conservative fashion-forward attire.
"It all began when we started feeling the need to incorporate our beliefs in the way we dress up and realizing the absence of easy accessibility to modest yet chic clothing. Hence, the journey of self-discovery led to the birth of Thread Palette London."
Both founders add that they combined their backgrounds in graphic design and illustration to not just create a modest fashion house, but also bring art to life in the products they design.
Thread Palette London says it draws inspiration from the environment, culture, and current moods of the day to produce clothing for the fashion-forward, artistically inclined woman of today. Items included in its offering range from kaftans to silk tunics, sweatshirts, dresses, jumpsuits, etc.
In line with the art theme, the fashion brand also serves as a platform that aids the growth and development of budding artists by incorporating their work in the brand's prints and supporting the artists of the world with instagram campaigns, such as the Lockdown Diaries. Its premium collection showcases, textile manipulation, screen printing, digital printing, and hand embroidery, all demonstrating different forms of art.
With the year gradually coming to an end, the fashion-forward brand already has a 2022 premium collection lookbook available on its website for consumers to look through and revel in the uniqueness and functionality of the designs.
Media Contact
Company Name: Thread Palette London
Contact Person: Shajeeya Jafri
Email: Send Email
Country: United Kingdom
Website: www.threadpalettelondon.com