RSD Bikes Launches the Long-Awaited Middlechild V2 Chromoly
RSD is proud to announce the release of one of the most anticipated line-ups to date: the Middlechild V2 Chromoly. This bike has been in development for some years and has kept all the best qualities of other RSD models while incorporating a ton of new and improved details. Designed from the ground up to be the perfect all-round street bike, the RSD features high-quality parts and a more aggressive look and feel.
The bike features a geometry that is both stable and responsive, which takes one's biking experience to the next level. From carving up the street on a typical daily commute to bombing hills or ripping the local mountain trails, the Middlechild V2 is built to make everything so much fun. In fact, its lower standover, shorter stem and narrower bars fit different riders, whether such individuals be hardcore commuters, weekend trail warriors or both.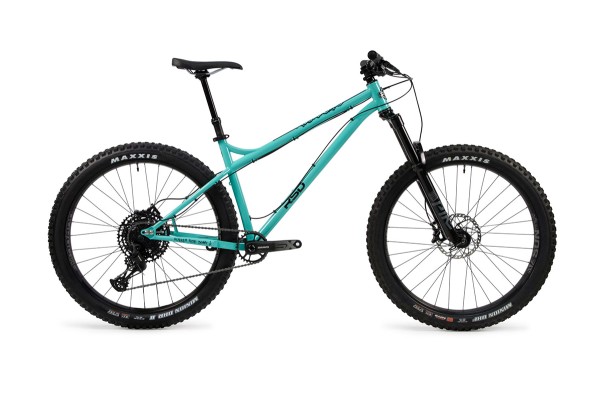 One factor that makes this Enduro-fitting bike stand out is versatility. The hardtail's frame and fork can handle any terrain. Durability is another aspect that can't be overlooked in this bike. "With so many new features, the Middlechild V2 is more than just a ride. It's also an upgrade in the category and something to truly stand out," says the company's spokesman. "This isn't just another carbon frame. We've added a host of new parts and upgraded our entire line-up. These bikes are for every kind of rider. And now they're even more affordable than ever!"
The Middlechild V2 comes in two different types of build kits:
Both build kits have the same frame spec: 27.5+/29 Cr-Mo 4130 Double Butted and Heat Treated, likewise the chainring, handlebar, headset, fork, BB, stem, crank, and grips. However, while the first kit (27.5+ GX) has Sun Ringle Duroc 27.5x40mm rear 12x148mm boost for the rear wheel, its cousin spots Sun Ringle Duroc 279x35mm rear 12x148mm boost. The same thing applies to the front wheel. The former rocks Sun Ringle Duroc 27.5x40mm front 15x110mm boost, and the latter, Sun Ringle Duroc 29x35mm Front 15x110mm Boost.
Each one is available in four different sizes: small, medium, large, and extra-large. The build kits also come in Mathew Black, Verdigris, and Aubergine finish. Purchasing the bike cost CA$3499. Throw in a dropper feature and the price increases to CA$3799. If purchasing the frame alone, expect to pay CA$949. For shoppers overseas, the prices are slightly different and include shipping costs.
RSD Bikes promises riders, "a fast and smooth-riding bike," and according to the company, the Middlechild V2 Chromoly delivers on that promise.
About RSD Bikes
RSD Bikes is a bicycle company based in Canada. The firm focuses on giving riders the most ideal biking experiences with a wide range of products, from commuting cycles to mountain bikes. Located on Wildcat Road, North York, Ontario, Bikes provides a lifetime warranty on RSD frames on complete bikes and framesets. Currently, RSD Bikes plans to grow its global footprint by partnering with potential dealers and distributors.
Media Contact
Company Name: RSD Bikes
Contact Person: Media Relations
Email: Send Email
Phone: 416-773-0030
Address:284 Wildcat Rd North York
City: Toronto
State: Ontario M3J 2N5
Country: Canada
Website: https://rsdbikes.com/