Introducing Angel Café, the Coolest, Tastiest Hotspot in North London
The newly opened Angel Café combines an outstanding atmosphere, delicious vegan foods, and an excellent service, making it an ideal space for all things vegan
There aren't many places in North London offering this great tasting vegan selection. This is especially true for the suburbs of North London, where the best restaurants are mainly focused on dining experience and not necessarily healthy eating. As a result, vegans in the area have been neglected lately. Angel Café has opened its doors to meet that need.
The café offers a superb vegan menu with plenty of choices and an excellent atmosphere. It provides the perfect escape to enjoy very delicious food and cakes that are purely vegan. Of course, the café does not sacrifice taste to make its menu vegan, ensuring quality of ingredients and taste come first it just happens to be vegan as well.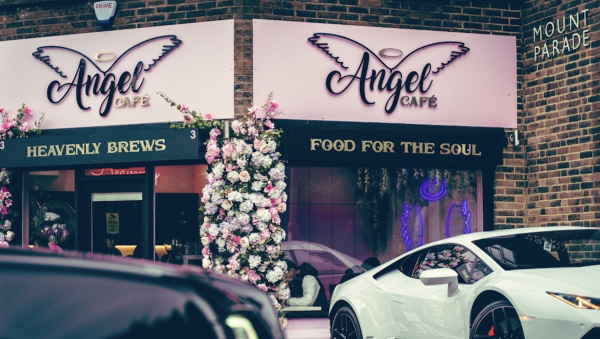 Angel Café offers a breath-taking experience from the moment visitors enter the café to when they make their orders. The café is located off the high road, making it a secret gem for persons to waltz in with their family and friends for an escape to enjoy the fantastic treats offered at the café. With a stunningly beautiful interior design, Angel Café makes it even easier for visitors to relax as it really is the go-to destination. to chill out and be happy with out door seating as well you can't go wrong.
After only being launched a few weeks ago, Angel Café has become the preferred destination for celebrities and footballers living in and around Cockfosters. It's no surprise because the café offers some of the most refined tasting foods and drinks in a luxury setting that you will only find traveling into central London with congestion charge and high parking fees. with this being safe free parking for their supercars just outside they love it.
"At Angel Café, you will never feel like you have to choose between your morals and what you want to eat," explained Zena and Jade, founders of the Café. "Our food is unlike anything else out there, made from fresh organic produce and a carefully selected range of the finest cruelty-free ingredients."
With fantastic tasting freshly roasted ethically sourced speciality coffee and organic teas, Angel Café is an excellent location just a 10 min walk from the station it is truly magical destination set around beautiful trees and open spaces of greenery where you just can't find when you first set your eyes on it just makes you happy and smile.
Featuring everything from daily specials and a huge variety of absolutely delicious cakes, that will blow your tastes buds open this place is sure to impress even the strictest of food critics. The Angel Café opens every weekday from 8 am to 5 pm and on Sundays and Saturdays from 9 am to 5 pm.
For more information, please visit https://angel-cafe-london.business.site/?m=true or connect with the café on Facebook and Instagram via @angelcafeldn
Media Contact
Company Name: Angel Café
Contact Person: Media Relations
Email: Send Email
Country: United Kingdom
Website: https://angel-cafe-london.business.site/?m=true