Chicken Charlie's, America's Deep Fry King, Returns to San Diego County Fair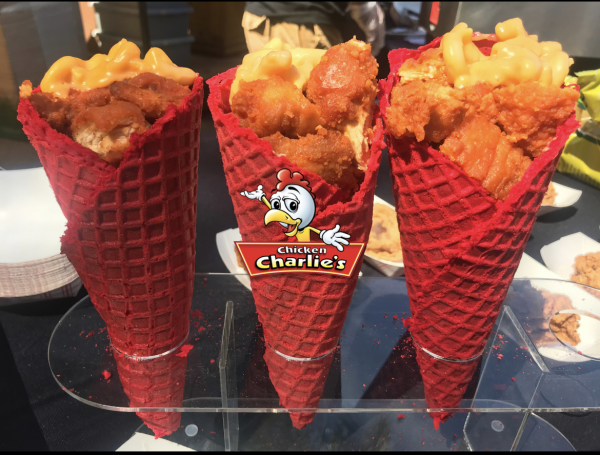 Charlie Boghosian, the inventor of the deep-fried Oreos, is back with a blast at Home Grown Fun hosted at the San Diego County Fair. In a 29-day, fun-filled event, Charlie will serve his famous deep-fried treats at the fair. Those who would like to meet the man of the hour can do so at the fair from June 11th – July 4th or at any of the Chicken Charlie locations.
"The day Deep-Fried Oreo was invented, America changed forever. All the credit for this delightful invention goes to the one and only Charlie Boghosian, who is very pleased to welcome everyone to his restaurant, Chicken Charlie's", says a spokesperson for Chicken Charlie.
In Southern California, he's known lovingly as 'Chicken Charlie', master of fun food at the San Diego County Fair and OC Fair. Those who can't make it to the fair must visit one of the two locations, especially Chicken Charlie's Belmont Park, which features most of the fan favorites. Chicken Charlie's Table, on the other hand, is more family-friendly, featuring all the family favorites.
Charlie Boghosian's restaurant Chicken Charlie's is nirvana for food lovers. Charlie's style of cooking is pertinent to soul food. He loves serving at fairs, especially the San Diego County Fair because of the way food brings people together. There is absolutely no shortage of food varieties at the different Chicken Charlie joints, with surprising and inventive choices on the menu.
"My mother thinks I'm crazy. She never in her wildest dreams thought she would eat a deep-fried Oreo cookie or a deep-fried avocado. What makes me happy is putting a smile on someone's face with my food. When I see someone relishing a Deep-Fried Oreo and grinning, that's what makes my day", says the deep fry genius, Charlie Boghosian.
Charlie started selling food at county fairs in the early '90s. He's a natural-born hustler who started working at 14 and never stopped. When he invented Fried Oreo's, it changed his life completely. After that, he invented Fried Kool-Aid, Krispy Kreme Chicken Sandwich, Fried Bacon Pickle, Chicken In The Waffle, Deep Fried Cereal, Deep Fried Avocados, Peanut Butter Meat Balls, Deep Fried Filet Mignon and many more. Today he's a proud father and his family is the most important thing in the world for him.
For more information, please visit: https://chickencharlies.com
Media Contact
Company Name: VineOneNine Media.
Contact Person: Charlie Boghosian
Email: Send Email
Country: United States
Website: https://chickencharlies.com